iCopyright Toolbar for Joomla 1.5
Select:
iCopyright Toolbar for Joomla 1.5
To install your Joomla 1.5 Extension, download this .zip file, and use your Joomla Extension Manager to upload it to your Joomla site.
Play the quick install video or follow the step-by-step instructions below.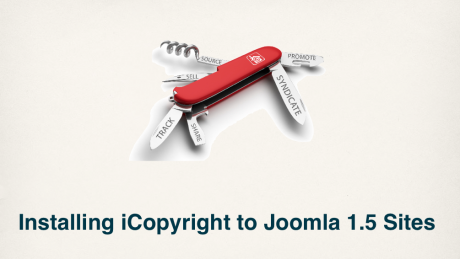 1. Going Live:
A.  Download the .zip file from the link above.
B.  Log in as an administrator for your website and go to Extensions > Install/Uninstall. Upload the file you just downloaded. (If your operating system 'unzipped' the downloaded file automatically, you will need to re-compress the file prior to uploading to Joomla.)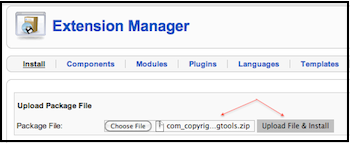 C.  Complete the registration form and click "Submit."
You're live!!
2. Settings
After going live you're automatically taken to the settings page.  Review the default settings and make any changes you wish.  Click "Submit" to apply your changes.  See the video below for a quick tour of the settings.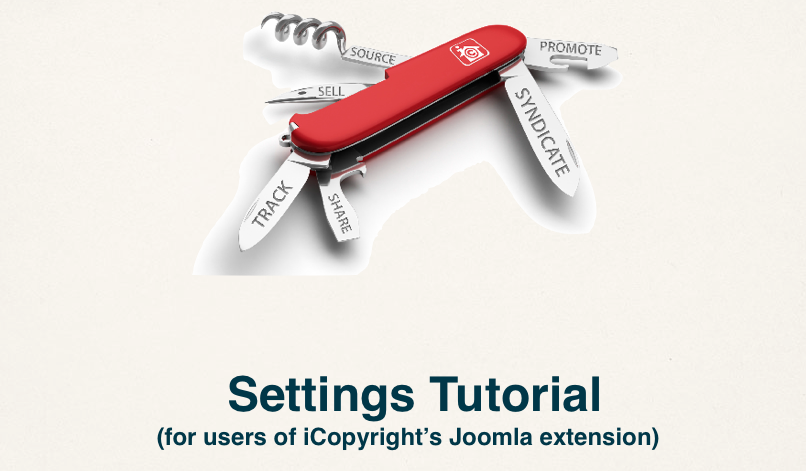 Give me details on the settings
I've gone live and reviewed my settings page. What now?