iCopyright Toolbar for WordPress
iCopyright Toolbar for WordPress
iCopyright is a plugin that you install and activate from within your WordPress admin console. Play the quick install video or follow the step-by-step instructions below.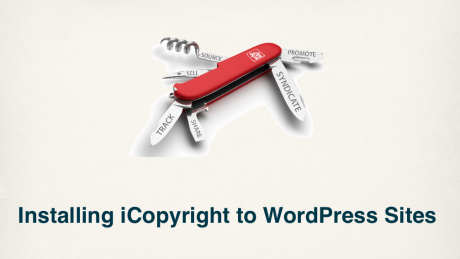 1. Going Live:
A.  Go into your WordPress admin console. Under Plugins, select "Add New". Type "iCopyright" into the search field and click "Search Plugins." Click "Install Now."
B.  Click "Activate Plugin" and accept the Terms of Use.
You're live!!
2. Settings:
After you clicked "Submit" you were brought to the Settings page.  Review the default settings and make any changes you wish.  Click "Save Settings" to apply your changes.  See the video below for a quick tour of the settings.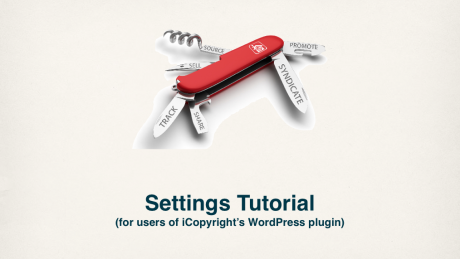 Give me details on the settings
I've gone live and reviewed my settings page.  What now?