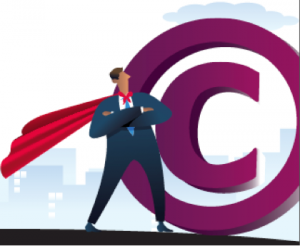 Do you know the basic principles of copyright?  How to protect and profit from your digital content?
Many content publishers and individual content creators really don't spend much time thinking about their copyrights.  Yet for many of us, the online content we create is our most valuable online asset.  How we manage online content and present it to our audience is critical to our overall success.
When you think about it, copyright is really a pretty cool topic – and it has become more important than ever before.
Digital Content:  New Challenges, New Questions
The basic principles of copyright law seem pretty straightforward, but today there are many nuances to maintaining a strong copyright foundation that go beyond basic copyright protection.
In this blog we cover:
Digital copyright "rules of the road"
Best practices for valuing content in a digital world, from digital content protection, to licensing and syndication
News about emerging trends and important new developments in our field
Case studies and war stories about copyright infringement, piracy plagiarism online, and more
Guest posts from digital content experts
Conversations about all things copyright – or iCopyright to be exact.
iCopyright has been at the forefront of many of these issues since 1999, and we hope to use this blog to spark an ongoing conversation about these topics! 
Join the Conversation
Today, even the definition of a content publisher has evolved.  As is often said, now we are all publishers!
As a result, this blog is for:
Content creators – the growing universe of bloggers and web writers who make a living publishing online
Traditional publishers – large and small
Web developers who keep abreast of technology advances
Just about anyone who cares about creating and publishing great online content.
We promise to make our own content useful … and find new ways to help you succeed in a digital world.  We hope you'll subscribe and use the comments to have a lively conversation!
Add a comment here, and let us know what topics you'd like to see us write about, in the weeks and months ahead.
P.S. Free Ebook:  The Blogger's Guide to Copyright Protection
If you would like to learn more about how to copyright a blog, and what to do if your copyrights are infringed, you might be interested in our free e-book: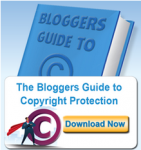 The Blogger's Guide to Protection 
Let us know if you have any other copyright questions, in the comments!